"Why are assignments important?"
Almost everyone who was or still is a student has asked this question at one point or the other. In fact, a survey conducted in Hong Kong by Happy Teens Club of Hong Kong Christian Services showed that 70% of students hate assignments. This is because these students feel that assignments are too boring, annoying, or time-consuming.
However, the truth still remains that assignments have their own importance. Below are 4 major reasons why assignments are important.
1. To practice what has been taught.
Learning is not complete if students are unable to replicate what they have been taught in school. Now, in order for this to happen, such students need to have gained some level of mastery or perfection, right? But how exactly will this be made possible? How can we make our students become so good in the various subjects so that can implement what they've learned in real-life situations?
Through regular assignments! Assignments are given so that students get to practice. And the more they practice, the better they get. Soon, they'd be able to replicate what they've been taught in school when the need arises. If students are not given assignments, then it'll be difficult for them to perfect their learning.
2. To gain a deeper understanding.
Do you know that students might not always understand all they've been taught at a spot? Yes, sometimes they need to go back to revisit those topics again and again before they understand better.
However, not every student is willing to go back to study after school. This is why assignments are necessary. You can see assignments as tools that a teacher uses to ensure that students go back into their books to study and gain a deeper understanding.
More interestingly, it is while students are studying that they get exposed to more on that particular topic. And since we live in a world where information is at our fingertips, it's easy for students to learn on their own.
3. To improve students' performance.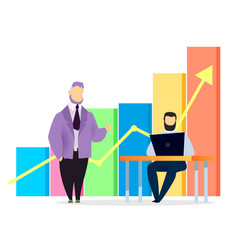 I know that you might be wondering how this is possible. Well, it's possible because as a student works on his assignment, some certain skills are subconsciously built.
For example, time management skills: A child who knows he has only an hour every day to see cartoons would make sure he manages his time well so his assignment time doesn't eat into his cartoon time. This skill will be really helpful to such a child when he finds himself in an examination hall. He would know how to manage his time so he can finish his exam early.
To some other students, assignments help them build critical thinking skills. To some others, it helps them to become independent, and this list goes on and on and on.
4. Helps parents to be involved in a child's academics.
Sometimes parents want to get involved but they don't know where to start. Assignments are a way for parents to be actively involved in their child's academics.
Yes, not only are assignments beneficial to students, but they're also beneficial to parents as well.
Through assignments, parents will be aware of what their children are being taught. Parents can always check to see the progress the teacher is making and if the syllabus is being duly followed.
Parents also get the chance to properly monitor their children. In the case of parents whose children do not like schoolwork, they can keep a close eye on them to be sure they're doing the right things at the right time.
Assignments might sound like hard work, but let's not forget that hard work always pays. I hope that after reading through this article you now have a better attitude towards assignments.
Always remember that Gate Academy has a list of outstanding tutors that can help students with difficulties that they face with their assignments. Click here to hire a tutor!
Based on popular demand, Gate Academy has decided to launch a distinguished product. Stick around to find out more about it.