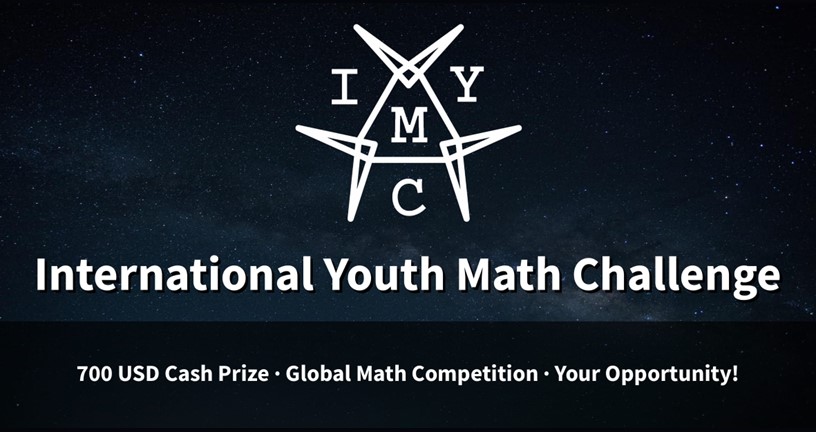 International Youth Math Challenge 2022
The Qualification Round 2022 of the International Youth Math Challenge has opened for submissions. Use your math skills and your creativity to qualify for the global final round to win great prizes and certificates!
The International Youth Math Challenge is an international mathematics competition that enables students from all countries to prove their math skills and to unleash their creativity.
They understand the crucial role of teachers and schools for mathematical education. Because of that, they award three school awards to honor the efforts of the teachers and the school
Location: Online
Aim and Benefits:
All Participants: Official Participation Certificate
All Finalists: Bronze Honor, Silver Honor or Gold Honor
1. Prize, Youth/Junior: 150 USD Cash Prize, Special 1. Prize Certificate
2. Prize, Youth/Junior: 100 USD Cash Prize, Special 2. Prize Certificate
3. Prize, Youth/Junior: 50 USD Cash Prize, Special 3. Prize Certificate
Requirements:
Students from all grades and all countries are invited to participate!
Depending on your age (over 18 years or under 18 years) you will have to solve more problems to qualify for the next round.
To solve the problems, you should be smart, open-minded, and creative. You should have a working internet connection to submit your solution online.
Eligible Regions: Open for All
Application Deadline: October 16, 2022
How to Apply:
Interested applicants should check out the link
Did you find this article helpful?
You can take advantage of this information and apply for the competition.
TO BEGIN YOUR COLLEGE ADMISSION PROCESS CLICK THE LINK GECCA.